A campaign to restore uninhabitable houses in northern Syria through and supervision of the young doctor Ahmed Al-Lababidi and a group of philanthropists.
In order to improve the general condition of many affected families with small sums
with a good impact, Clear, fast, and sustainable in people's lives, by contributing to the restoration and cladding of homes and providing them with their basics..
such as doors, windows, toilets, and water tanks..
where these supplies greatly affect achieving what is possible Achieving protection, warmth, privacy and dignity.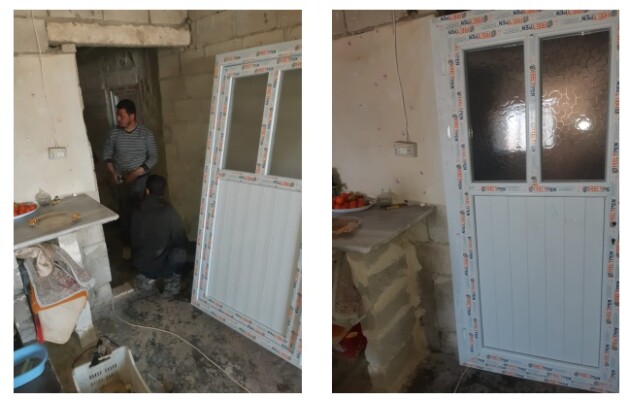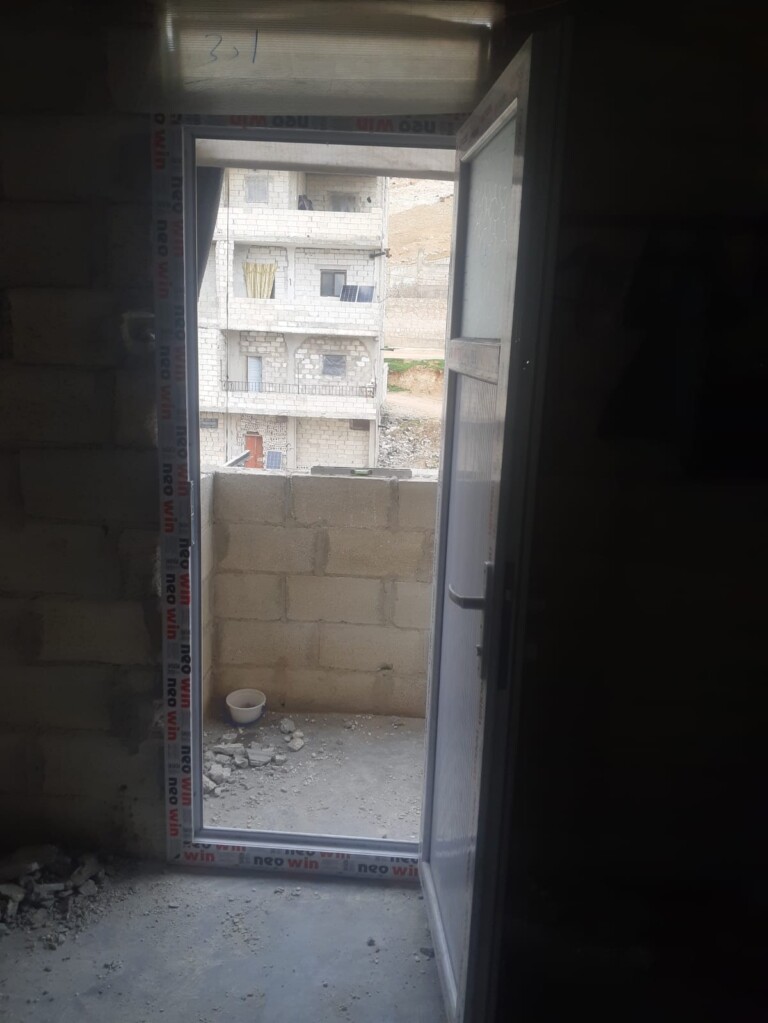 – One of the important aspects in which there is a great need, despite the great efforts being made by associations on the ground, is the restoration of uninhabitable homes or those that lack basic necessities, or the construction of new homes in northern Syria.
– We have chosen a side that is compatible with the available financial mass compared to achieving a good, clear, rapid and sustainable impact on people's lives, which is contributing to the restoration and cladding of homes and providing them with their basics such as doors, windows, toilets and water tanks. The residents moved into these unequipped or empty houses (walls and ceiling only) as a step towards a better life and prompted them to think about completing the shortcomings, as a result of the usual assistance mechanisms provided in general, the mentality of need, want, suffering, despair, powerlessness, and lack of feeling the need to improve personal, family and collective reality prevailed.
p>- There are large numbers of displaced people who do not accept residing in primitive camps and tents due to the great damage that occurs to their residents, especially at the level of dignity, protection, safety, cover, etc., and p> The blood of their ability to pay the high rents pushes them as a result to live in unequipped buildings (mostly) or their equipment has stopped at some stage or abandoned houses or shops or warehouses or basements and this provides them with a better place than the tent and saves them from paying the value of the rents that range between 50- $200 per month in different regions.
– And many of these houses, shops, warehouses, or basements lack basic cladding such as doors and windows that protect them from cold and rain, or provide them with cover and protection, or achieve privacy for family members, and achieve the necessary separation of bathrooms or rooms Sleeping or the like.
– We found that it is better to supervise the entire installation process after agreeing with a specialized workshop, because providing families only with money or even raw materials and need and extreme poverty may push most of them to spend the money provided to them or In order to sell the provided raw materials without a final assembly, in order to purchase other needs that may also be important, but as a long-term result, their situation remains the same and they do not feel a difference that pushes them to try and get out of the waiting, incapacity and demand mode, but rather we want them to think about the need to change their reality and achieve a better reality so that they think As survivors trying to improve their lives and not as victims waiting for a solution from others.
– Field visits were carried out and the conditions of some neighborhoods where there are many families living in unequipped houses (they are families who refused to live in tents and this is a good start that can be worked on because Many families have adapted to living in tents and waiting for the relief basket and aid, and have lost effectiveness and ambition. This is within the city of Afrin for a group of deserving homes and families. Then it was agreed with a workshop to provide these unequipped homes with some basic priorities and the most needed to achieve the difference, such as isolating the bathroom or isolating the parents' sleeping place. Or achieving separation between two families residing in one house, or achieving privacy, concealment and protection.